I decided to have a go at designing virtual clothes. I did design something almost a year ago but it more a cry for help than a design....
Anyway, here's the Diane Von Furstenberg dress I designed.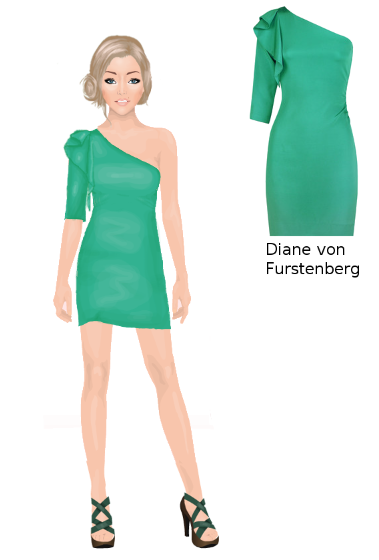 I'm quite happy how it turned out. It was quite simple but I think I did a pretty good job. I love the frill on the sleeve :D
Let me know your thoughts guys!
xx